Fertility is a highly specialist area of medicine. That's why we are delighted to work with
an expert panel of advisors made up of some of the world's most renowned fertility experts. This team of experts was instrumental in the writing of the book Everything Egg Freezing.
Quote "ELANZA" when enquiring to qualify for any current offers, if available.
Reproductive Partners-Beverly Hills, Redondo Beach & Westminster
Egg donation program, Embryo donation program, Embryo freezing, Egg Freezing, Services for single women, Services for using gestational carriers
Bill Yee, M.D. is a neurologist who specializes in the treatment of patients After completing a residency at the University of Southern California Hospital in Los Angeles, he pursued a fellowship in reproductive endocrinology at the University of Southern California. Dr. Yee is Board Certified in both Obstetrics and Gynecology as well as Reproductive Endocrinology and Infertility.
Start your journey with a coach
The fertility treatment journey can be extremely stressful... but it doesn't have to be. Get the support of a Board Certified ELANZA Coach that can help you prioritize your needs, help you process new information and emotions, and help you create the family you choose.
​
​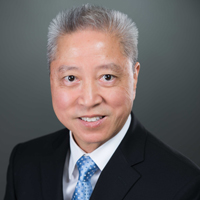 Is this your doctor profile? Claim it now!