Fertility is a highly specialist area of medicine. That's why we are delighted to work with
an expert panel of advisors made up of some of the world's most renowned fertility experts. This team of experts was instrumental in the writing of the book Everything Egg Freezing.
Quote "ELANZA" when enquiring to qualify for any current offers, if available.
Egg donation program, Embryo donation program, Embryo freezing, Egg Freezing, Services for single women, Services for using gestational carriers
Dr. Michael Feinman graduated from UCLA School of Medicine in 1980. He completed his residency in Obstetrics and Gynecology at the Sloane Hospital for Women, Columbia-Presbyterian Hospital of New York, in 1984 and his REI fellowship at the University of Pennsylvania in 1986. Dr. Feinman went on to help establish the IVF program at the Albert Einstein College of Medicine in NY. His team performed the first vaginal ultrasound guided egg retrieval in New York and created one of the first successful egg donor programs in the world. Dr. Feinman currently sees patients in the Encino, Westlake Village and West Los Angeles offices.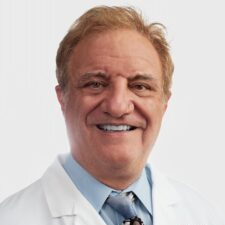 Dr. Feinman's areas of interest include third-party parenting with local and national patients, minimal-stimulation and natural cycle IVF for poor prognosis patients, and strategies for minimizing multiple pregnancies.
Four fertility doctors see patients at the Encino fertility clinic location. Robert Boostanfar, MD, FACOG; Michael Feinman, MD, FACOG, Alison Peck, MD, FACOG and David Tourgeman, MD, FACOG, diagnose and treat patients for a wide range of infertility problems with the most advanced reproductive technology.