Fertility is a highly specialist area of medicine. That's why we are delighted to work with
an expert panel of advisors made up of some of the world's most renowned fertility experts. This team of experts was instrumental in the writing of the book Everything Egg Freezing.
Quote "ELANZA" when enquiring to qualify for any current offers, if available.
Egg donation program, Embryo donation program, Embryo freezing, Egg Freezing, Services for single women, Services for using gestational carriers
Dr. Paul Zarutskie is a respected contributor to the field of reproductive medicine and a board-certified reproductive endocrinologist and obstetrician/gynecologist. He has treated over 15,000 patients over the course of his 30-year career and has regularly been called one of America's Best Doctors.
Dr. Zarutskie, a pioneer in reproductive endocrinology, has pioneered treatment protocols, medications, instruments, and laboratory procedures, such as intracytoplasmic sperm injection (ICSI) and cryopreservation techniques. In the United States, he was one of the first infertility physicians to use preimplantation genetic screening in clinical practice. Dr. Zarutskie's early work in male fertility established him as a thought leader in the field, and his research continues to inform treatment strategies.
Professorships at Harvard Medical School, the University of California, Irvine, the University of Pittsburgh School of Medicine, and the University of Washington, where he most recently served as Chief of the Division of Reproductive Endocrinology and Infertility, have all been held by Dr. Zarutskie.
Dr. Zarutskie, a tireless patient advocate, has collaborated widely with healthcare professionals, academics, lawmakers, and regulatory agencies to advance reproductive medicine knowledge and outcomes. He helped found the National Coalition of Assisted Reproductive Technologies (NCOART), a think tank for governmental, practice, and patient concerns in reproductive medicine, and served as president of the Society of Assisted Reproductive Technologies (SART), spearheading the establishment of the National Registry for all ART programs.
Start your journey with a coach
The fertility treatment journey can be extremely stressful... but it doesn't have to be. Get the support of a Board Certified ELANZA Coach that can help you prioritize your needs, help you process new information and emotions, and help you create the family you choose.
​
​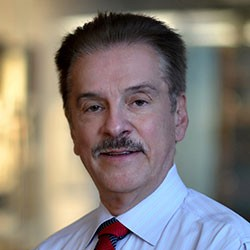 Is this your doctor profile? Claim it now!